ANALISA RISIKO KESELAMATAN DAN KESEHATAN KERJA PADA DIVISI BOILER DI PT.DAP
Abstract
ABSTRAK

PT.DAP merupakan perusahaan manufaktur yang memproduksi kertas serta menggunakan boiler dalam proses produksinya, Namun, belum ada penerapan manajemen K3 pada divisi boiler secara optimal. Hal ini menyebabkan terjadinya beberapa kecelakan kerja serta mengganggu kesehatan pekerja terutama pada divisi boiler. Pengolahan data pada penelitian ini menggunakan metode HIRARC kemudian hasilnya akan diterapkan pada metode lembar job safety analysis (JSA). Dari hasil penelitian diperoleh 24 sumber bahaya dan terdapat 103 kasus kecelakaan dari 27 jenis kecelakaan yang berbeda pada boiler, dimana terdapat 5 kasus kecelakaan yang tergolong kriteria risiko ekstrem antara lain kecelakaan tangan terjepit, terkena uap panas, luka bakar, pipa tersumbat, iritasi mata. Sedangkan untuk kecelakaan risiko sedang terdapat 3 kasus, kecelakaan dan untuk kategori risiko rendah terdapat 14 kasus. Untuk penerapan JSA dilakukan pada pekerjaan pemasangan v-belt, mesin crusher, valve header, aktivitas blowdown, pressure steam, pembuangan abu batubara dan inspeksi pipa steam.
ABSTRACT
PT. DAP is a manufacturing company that produces paper and uses boilers in its production process, however, there is no optimal implementation of K3 management in the boiler division. This caused several work accidents and disrupted the health of workers, especially in the boiler division. Data processing in this study uses the HIRARC method and the results will be applied to the Job Safety Analysis (JSA) sheet method. From the results of the study, there were 24 sources of danger and there were 103 cases of accidents from 27 different types of accidents in boilers, where there were 5 cases of accidents classified as extreme risk criteria, including pinched hands, stricken by hot steam, burns, clogged pipes, eye irritation. Meanwhile, for medium risk accidents, there are 3 cases, accidents and for the low-risk category, there are 14 cases. For the application of JSA, the work is carried out on the installation of v-belts, crusher machines, valve headers, blowdown activities, steam pressure, coal ash removal, and steam pipe inspections.
Keywords
Boiler, Hazard, Health and Safety, HIRARC, job safety analysis (JSA)
References
AS/NZS.2004. Risk Management Standard AS/NZS 4360: 2004. Council of Standards Australia and Council of Standards New Zaeland.
Puspita, A. D. (2019). Analisis Aktivitas Kerja Dengan Pendekatan Ergonomi Assessment Rula Dan Reba. Teknik Industri, 22(01).
Ramli, S. (2010). Sistem Manajemen Keselamatan & Kesehatan Kerja. Dian Rakyat, Jakarta.
Supriyadi, S., & Ramdan, F. (2017). Hazard Identification And Risk Assessment In Boiler Division Using Hazard Identification Risk Assessment And Risk Control (HIRARC). Journal of Industrial Hygiene and Occupational Health. https://doi.org/10.21111/jihoh.v1i2.892
Vincoli, J. W. (2007). Subsystem and System Hazard Analysis. In Basic Guide to System Safety. https://doi.org/10.1002/9780471786450.ch7
DOI:
http://dx.doi.org/10.51804/jiso.v4i1.48-54
Refbacks
There are currently no refbacks.
---
ISSN 2622-898X (online), 2622-8971 (print)
---
Publisher: LPPM Universitas Maarif Hasyim Latif

Jl. Ngelom Megare, Taman, Sidoarjo 61257
 

 031-7884034, Fax. 031-7884034
e-mail: journal_iso@umaha.ac.id
URL: https://e-journal.umaha.ac.id/index.php/jiso
---
Similarity checked by:  

Reference Manager used: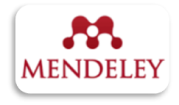 Indexed by : 
---