ANALISIS PREVENTIVE MAINTENANCE MESIN EXTRUSION DENGAN METODE RELIABILITY CENTERED MAINTENANCE II (RCM II) (Studi Kasus di PT. Lumina Packaging. Sidoarjo, jawa timur)
Abstract
ABSTRAK
PT. Lumina Packaging adalah perusahaan yang bergerak di bidang pembuatan kemasan berbahan dasar plastik dengan alamat di Sidoarjo Jawa Timur. Saat ini, permasalahan yang dihadapi perusahaan adalah tingginya frekuensi kerusakan mesin. Hal ini, menyebabkan terhambatnya proses produksi dan biaya perbaikan mesin menjadi sangat tinggi. Salah satu penyebab utamanya adalah tidak adanya manajemen perawatan mesin yang diterapkan. Salah satu metode yang digunakan terkait perawatan mesin adalah reliability centered maintenance II (RCM II) dengan menggabungkan FMEA dan RCM II Decision Worksheet. Dari hasil penelitian ini, diperoleh biaya perawatan (CM) untuk komponen Extruder sebesar Rp. 8.645.830.168. Biaya tersebut, jauh lebih murah jika dibandingkan dengan biaya perbaikan (breakdown maintenance) (CF) yang sebesar Rp. 16.855.830.17. Sehingga dengan menerapkan perawatan mesin, perusahaan dapat menghemat biaya hingga lebih dari Rp. 7.782.496,19.
ABSTRACT
PT. Lumina Packaging is a company engaged in the manufacture of plastic-based packaging with an address in Sidoarjo, East Java. Currently, the problem faced by the company is the high frequency of machine breakdowns. This causes delays in the production process and the cost of repairing machines becomes very high. One of the main causes is the absence of machine maintenance management that is applied. One of the methods used related to machine maintenance is reliability-centered-maintenance II (RCM II) by combining FMEA and RCM II Decision Worksheet. From the results of this study, the maintenance cost (CM) for the Extruder component was Rp. 8,645,830,168. These costs are much cheaper than the breakdown maintenance (CF) costs of Rp. 16,855.830.17. So that by applying machine maintenance, the company can save costs up to more than Rp. 7,782,496.19.
Keywords
RCM II, FMEA, decision worksheet of RCM II, maintenance management.
References
Kurniawan, Fajar, (2013), Manajemen Perawatan Industri, Teknik Dan Aplikasi, Graha ilmu
Moubray, J., 1997. Reliability Center Maintenance. New York: Industrial Press.
Moubray, John., (2000), "Reliability Centered Maintenance:RCM II, 2nd ed", Oxford : Butterworth-Heinemann
Ossai, C. I., Boswell, B., & Davies, I. J. (2016). A Markovian approach for modelling the effects of maintenance on downtime and failure risk of wind turbine components. Renewable energy, 96, 775-783
Prasetya, D. dan Ardhyani, W. I. (2018). Perencanaan Pemeliharaan Mesin Produksi Dengan Menggunakan Metode Reliability Centered Maintenance (RCM) (Studi Kasus: PT. S).
Syahabuddin A (2019). Analisis Perawatan Mesin Bubut CY-L160G Dengan Metode Reability Centred Maintenance (RCM) Di PT. Polymindo Permata.
Yudianto, (2017). Perencanaan Interval Perawatan Pada Mesin Finishing Mill Dengan Pendekatan Reliability Centered Maintenance II (RCM II) PT. Gunawan Dianjaya Steel, Tbk.
DOI:
http://dx.doi.org/10.51804/jiso.v4i1.20-29
Refbacks
There are currently no refbacks.
---
ISSN 2622-898X (online), 2622-8971 (print)
---
Publisher: LPPM Universitas Maarif Hasyim Latif

Jl. Ngelom Megare, Taman, Sidoarjo 61257
 

 031-7884034, Fax. 031-7884034
e-mail: journal_iso@umaha.ac.id
URL: https://e-journal.umaha.ac.id/index.php/jiso
---
Similarity checked by:  

Reference Manager used: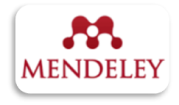 Indexed by : 
---