ANALISA PENINGKATAN KUALITAS PRODUK KERTAS DENGAN PENDEKATAN METODE SIX SIGMA PADA PT. SPM
Abstract
Pada saat ini kebutuhan akan produk kertas pada konsumen terus meningkat, terutama pada kebutuhan kertas minyak. Seiring dengan berkembangnya sektor dagang terutama pada perdagang makanan di indonesia. Oleh sebab itu kertas minyak adalah suatu produk yang begitu vital bagi para pedagang makanan di indonesia. Metode penelitian yang digunakan saat melakukan penelitian ini yaitu dengan metode yang menamkan Six sigma dengan tahapan DMAIC (Define, Measure, Analyze, Improve, Control). Dari hasil analisis penelitian yang dilakukan kapabilitas sigma pada proses produksi kertas minyak pada tahun 2018 yaitu dengan nilai 3,83% dan DPMO sebesar 9870,556 per satu juta peluang. Berdasarkan penelitan bahwa pengendalian kulaitas di perusahaan sudah cukup berjalan akan tetapi kurang maksinal, maka dari itu perlu adanya perbaikan pada sektor: manusia (karyawan), mesin, bahan baku, metode dan lingkungan, guna menghasilkan produk kertas minyak yang berkualitas.
Keywords
DMAIC, Diagram Pareto, Pengendalian Kualitas, SIX SIGMA
References
Antony, J., Kumar, M., & Labib, A. (2008). Gearing Six Sigma into UK manufacturing SMEs: results from a pilot study. Journal of the Operational Research Society, 59(4), 482–493.
Aziza, N., & Afandi, M. (2018). ANALISIS DEFECT DAN KUALITAS PRODUK WRITING AND PRINTING PAPER DENGAN SIX SIGMA. Teknika: Engineering and Sains Journal, 2(1), 73–78.
Barnabè, F., Giorgino, M. C., Guercini, J., & Bianciardi, C. (2016). Performance enhancement and continuous improvement in healthcare: how lean six sigma "hits the target." International Journal of Business and Social Science, 7(5), 21–35.
Cima, R. R., Brown, M. J., Hebl, J. R., Moore, R., Rogers, J. C., Kollengode, A., … Deschamps, C. (2011). Use of lean and six sigma methodology to improve operating room efficiency in a high-volume tertiary-care academic medical center. Journal of the American College of Surgeons, 213(1), 83–92.
Gaspersz, V. (2002). Metode Kualitas Untuk Pedoman Peningkatan Kualitas. PT. Gramedia Pustaka Utama. Jakarta.
Gaspersz, V. (2003). Metode Analisis Untuk Peningkatan Kualitas. Jakarta: PT Gramedia Pustaka Utama.
Ireland, F., & Dale, B. G. (2001). A study of total productive maintenance implementation. Journal of Quality in Maintenance Engineering, 7(3), 183–192.
Purnama, J., Suparto, S., & Dinata, P. C. (2016). PENINGKATAN PRODUKTIVITAS DENGAN IMPLEMENTASI METODE SIX SIGMA PADA PRODUK ELEMENT BOILER. Jurnal Simantec, 5(3).
DOI:
http://dx.doi.org/10.51804/jiso.v3i1.1-7
Refbacks
There are currently no refbacks.
---
ISSN 2622-898X (online), 2622-8971 (print)
---
Publisher: LPPM Universitas Maarif Hasyim Latif

Jl. Ngelom Megare, Taman, Sidoarjo 61257
 

 031-7884034, Fax. 031-7884034
e-mail: journal_iso@umaha.ac.id
URL: https://e-journal.umaha.ac.id/index.php/jiso
---
Similarity checked by:  

Reference Manager used: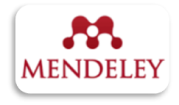 Indexed by : 
---