APLIKASI METODE ECONOMIC ORDER QUANTITY (EOQ) PADA PERSEDIAAN BAHAN PENOLONG REAGEN DENGAN PEMAKAIAN DAN WAKTU TUNGGU TAK TENTU
Abstract
Bahan penolong reagen pada industri sabun dan produk-produk pembersih digunakan untuk menguji kualitas produk. Jika persediaan habis, maka kualitas hasil produksi tidak terkontrol. Sistem persediaan bahan reagen yang saat ini berjalan di PT. ABC, belum tertata dengan bagus. Pengecekan form pemakaian dilakukan dengan tidak terjadwal sehingga persediaan bahan reagen tersebut sering mengalami stockout yang mengakibatkan kerugian cukup besar. Pada penelitian ini, metode EOQ diaplikasikan untuk memperbaiki permasalahan tersebut. Pemakaian bahan reagen dan Lead Time bersifat fluktuatif dan tidak menentu. Setelah dilakukan simulasi dengan data pemakaian selama 2018, metode EOQ bisa mengurangi terjadinya stockout, sehingga total potensi penghematan mencapai 84% dibandingkan sistem yang berjalan saat ini.
Keywords
EOQ, safety stock, stockout, reagen
References
Ammar, O. Ben, Dolgui, A., Hnaien, F., & Louly, M. A. (2013). Supply planning and inventory control under lead time uncertainty: A review. IFAC Proceedings Volumes, 46(9), 359–370.
Chao, H. (1992). The EQQ model with stochastic demand and discounting. European Journal of Operational Research, 59(3), 434–443.
Chauhan, N. S., & Ahmad, S. (2012). Optimizing Cycle Time of Dvd-R Injection Moulding Machine. International Journal of Engineering Science and Technology, 4(5), 1982–1990.
Chopra, S., & Meindl, P. (2001). Demand Forecasting in a Supply Chain, chapter 7. Supply Chain Management: Strategy, Planning, and Operations. Pearson, Prentice Hall, Upper Saddle River, New Jersey, 171–204.
Guga, E., & Muja, O. (2015). Inventory Management Through EOQ Model (A case study of shpreza, LTD, Albania). International Journal of Economic, Commerce and Management, 3(12), 174–182.
Macias Vargas, C. (2019). Defining a Machine Learning implementation for demand forecasting in Dental Tracking System.
Muchaendepi, W., Mbohwa, C., Hamandishe, T., & Kanyepe, J. (2019). Inventory Management and Performance of SMEs in the Manufacturing Sector of Harare. Procedia Manufacturing, 33, 454–461.
Nuriszal, F., & Anshori, M. (2019). Perencanaan Persediaan Bahan Baku Untuk Produk Semen Instan di PT. VWX. JISO: Journal of Industrial and Systems Optimization, 2(1), 18–22.
DOI:
http://dx.doi.org/10.51804/jiso.v2i1.43-48
Refbacks
There are currently no refbacks.
---
ISSN 2622-898X (online), 2622-8971 (print)
---
Publisher: LPPM Universitas Maarif Hasyim Latif

Jl. Ngelom Megare, Taman, Sidoarjo 61257
 

 031-7884034, Fax. 031-7884034
e-mail: journal_iso@umaha.ac.id
URL: https://e-journal.umaha.ac.id/index.php/jiso
---
Similarity checked by:  

Reference Manager used: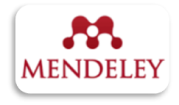 Indexed by : 
---