ANALISIS PERBAIKAN TERHADAP TATA LETAK GUDANG PRODUK JADI PT SPM DENGAN MENGGUNAKAN METODE DEDICATED STORAGE
Abstract
PT. SPM merupakan perusahaan yang memproduksi berbagai jenis tissue dengan skala yang besar. Gudang barang jadi PT. SPM memiliki kapasitas 4171 pallet posisi. Permasalahan pada gudang tersebut adalah belum dibentuknya penempatan produk secara spesifik. Perbaikan tata letak gudang dianalisis dengan metode dedicated storage. Hasil perancangan dengan dedicated storage didapat penurunan jarak material handling sebesar 7,76 meter atau 8 % dari jarak sebelumnya yaitu 40.28 meter dalam satu kali aktivitas dengan penempatan produk pada posisi yang spesifik dan tetap.
Keywords
dedicated Storage, gudang, tata letak.
References
Abdullah, F. (2009). Usulan Perbaikan Tata Letak Gudang Produk Jadi Dengan Menggunakan Metode Dedicated Storage Di PT. Cahaya Kawi Ultra Polyintraco.
Aliudin, T. M. A., Ilhami, M. A., & Febianti, E. (2015). Usulan Perbaikan Tata Letak Gudang Produk Drum Oli Menggunakan Metode Dedicated Storage Di PT XYZ. Jurnal Teknik Industri Untirta, 3(1).
Anshori, M., Fudhla, A. F., & Hidayat, A. (2017). Penentuan Lokasi Fasilitas Crossdock pada Kota Metropolis dengan Pendekatan Center Of Gravity. Teknika: Engineering and Sains Journal, 1(2), 83–88.
Athoillah, M., & Irawan, M. I. (2013). Perancangan sistem informasi mobile berbasis Android untuk kontrol persediaan barang di gudang. Jurnal Sains Dan Seni Pomits, 1(1), 1–6.
Retnowati, D., & Fudhla, A. F. (n.d.). RE-LAYOUT FASILITAS PRODUKSI INDUSTRI SHEET METAL WORKING BERBASIS JOB SHOP DENGAN PENDEKATAN LINEAR MIX INTEGER PROGRAMMING.
Siregar, R. M., Sukatendel, D., & Tarigan, U. (2013). Perancangan Ulang Tataletak Fasilitas Produksi Dengan Menerapkan Algoritma Blocplan Dan Algoritma Corelap Pada PT. Xyz. Jurnal Teknik Industri USU, 1(1).
DOI:
http://dx.doi.org/10.51804/jiso.v2i2.55-61
Refbacks
There are currently no refbacks.
---
ISSN 2622-898X (online), 2622-8971 (print)
---
Publisher: LPPM Universitas Maarif Hasyim Latif

Jl. Ngelom Megare, Taman, Sidoarjo 61257
 

 031-7884034, Fax. 031-7884034
e-mail: journal_iso@umaha.ac.id
URL: https://e-journal.umaha.ac.id/index.php/jiso
---
Similarity checked by:  

Reference Manager used: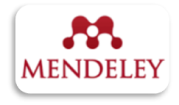 Indexed by : 
---