ANALISIS KINERJA PERUSAHAAN PERCETAKAN DENGAN METODE BALANCE SCORECARD
Abstract
ABSTRAK
CV. Purbengkara merupakan salah satu perusahaan di Surabaya yang bergerak di bidang percetakan. CV. Purbengkara belum pernah melakukan pengukuran kinerja sehingga prosentase keberhasilan dari tujuan perusahaan  belum diketahui. Oleh karena itu dalam permasalahan ini dibutuhkan suatu metode yang dapat digunakan untuk mengetahui kinerja perusahaan. Balance scorecard merupakan salah satu metode yang dapat digunakan dan metode pengukurannya melihat dari 4 perspektif. Perspektif keuangan yang diwakili oleh indikator net profit margin, total asset turn over dan fixed asset turnover ratio. Perspektif pelanggan yang diwakili oleh volume punjualan dan keluhan pelanggan. Perspektif proses bisnis internal diwakili oleh ontime delivery, produksi tanpa lembur serta prosesntase komplain pada supplier. Perspektif pembelajaran dan pertumbuhan diwakili oleh jumlah training, produktifitas karyawan, tingkat kepuasan karyawan, prosesntase keterlambatan dan ketidakhadiran. Dari hasil penelitian secara keseluruhan, kinerja perusahaan CV. Purbengkara dilihat dari keempat perspektif balance scorecard dapat dikatakan cukup baik. Terdapat 7 (tujuh) KPI yang mengalami peningkatan dan 5 (lima) KPI yang mengalami penurunan dari tahun sebelumnya walaupun tidak signifikan.
ABSTRACT 
CV. Purbengkara is one of the companies in Surabaya which is engaged in printing. CV. Purbengkara has never done performance measurement so the percentage of success of the company's goals is not yet known. Therefore, in this problem we need a method that can be used to determine the company's performance. Balanced scorecard is one method that can be used and the measurement method is seen from 4 perspectives. The financial perspective is represented by indicators of net profit margin, total asset turnover and fixed asset turnover ratio. Customer perspective represented by sales volume and customer complaints. The internal business process perspective is represented by on-time delivery, production without overtime and the complaint process to suppliers. The learning and growth perspective is represented by the amount of training, employee productivity, level of employee satisfaction, the percentage of tardiness and absenteeism. From the overall research results, the company's performance CV. Purbengkara seen from the four perspectives of the balanced scorecard can be said to be quite good. There are 7 (seven) KPIs that have increased and 5 (five) KPIs that have decreased from the previous year, although not significantly.
Keywords
Balance scorecard, pengukuran kinerja, percetakan
References
Fahrudin, W. A. (2020). ANALISIS PENGUKURAN KINERJA MENGGUNAKAN BALANCE SCORECARD UNTUK MENENTUKAN KEY PERFORMANCE INDICATOR DI PT MULIA ARTHA ANUGERAH. JITMI, 3(1).
Fikar, A., & Retnowati, D. (2020). PENERAPAN BALANCE SCORECARD UNTUK PENGUKURAN KINERJA PERUSAHAAN (Studi Kasus: CV. MPE). Jurnal Heuristic, 17(2), 75–86.
Irawan, M. R. N. (2019). PENERAPAN BALANCE SCORECARD SEBAGAI TOLAK UKUR PENGUKURAN KINERJA PADA HOTEL ELRESAS LAMONGAN. Jurnal Penelitian Ilmu Manajemen, 4(3).
Nurdin, R. H. (2019). PENGUKURAN KINERJA PERUSAHAAN PADA PT. YYY DENGAN MENGGUNAKAN METODE BALANCED SCORECARD. JURNAL MANAJEMEN BISNIS DAN KEWIRAUSAHAAN, 3(3), 32–38.
Oley, O. P. Y., Kindangen, P., Trang, I., Manajemen, J., Sam, U., & Manado, R. (2017). ANALISIS PENGUKURAN KINERJA KARYAWAN INDOMARET DI MANADO DENGAN BALANCED SCORECARD (STUDI KASUS: PADA BEBERAPA MINIMARKET INDOMARET DI KOTA MANADO ANALYSIS PERFORMANCE MEASUREMENT EMPLOYEES INDOMARET IN MANADO WITH BALANCED SCORECARD (CASE STUDY: ON. Jurnal EMBA, 5(3), 3704–3713.
Riyana, D. (2017). PENGUKURAN KINERJA PERUSAHAAN PT INDOFOOD DENGAN MENGGUNAKAN BALANCED SCORECARD. Jurnal Sekuritas, 1(2), 42–53.
Sadikin, S., Sujana, D., & Hadiani, D. (2020). Pengukuran Kinerja Tenant IBT-POLMAN Bandung Menggunakan Metode Balanced Scorecard. Jurnal Ilmiah MEA, 4(3), 48–62.
Zuniawan, A. (2020). IMPLEMENTASI METODE BALANCED SCORECARD UNTUK MENGUKUR KINERJA DI PERUSAHAAN ENGINEERING (Study Case PT . MSE). Journal Industrial Servicess, 5(2), 251–256.
DOI:
http://dx.doi.org/10.51804/jiso.v5i2.113-121
Refbacks
There are currently no refbacks.
---
ISSN 2622-898X (online), 2622-8971 (print)
---
Publisher: LPPM Universitas Maarif Hasyim Latif

Jl. Ngelom Megare, Taman, Sidoarjo 61257
 

 031-7884034, Fax. 031-7884034
e-mail: journal_iso@umaha.ac.id
URL: https://e-journal.umaha.ac.id/index.php/jiso
---
Similarity checked by:  

Reference Manager used: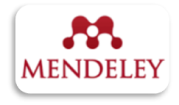 Indexed by : 
---