PENGARUH KAPABILITAS MARKETING DAN STRATEGI KOMPETITIF TERHADAP KINERJA BISNIS MELALUI PERAN MEDIASI KOMUNIKASI PEMASARAN (Study Kasus Produk Kecantikan MS Glow di Surabaya)
Abstract
Penelitian ini bertujuan untuk mengetahui optimalisasi kapabilitas marketing serta strategi kompetitif melalui mediasi peran komunikasi pemasaran pada produk kecantikan yang mengakibatkan adanya pertumbuhan kinerja bisnis, Pada penelitian ini merupakan penelitian kuantitatif yang menggunakan metode survey kuesioner yang disebarkan pada beberapa distributor dan agen resmi salah satu brand produk kecantikan. Dengan melibatkan 100 responden didapatkan temuan bahwa komunikasi pemasaran pada industri kecantikan dengan brand MS Glow belum berjalan maksimal dan perlu adanya dorongan yang kuat mengenai factor-faktor lain yang mempengaruhinya. Penelitian ini juga mendapatkan hasil bahwa melakukan strategi marketing yang baik perlu dilakukan perubahan secara berkala sehingga mendapatkan hasil yang optimal.
ABSTRACT
This quantitative research focuses on the enhancement of marketing capabilities and competitive strategies through the mediating role of marketing communication in the beauty product industry, with the primary goal of promoting business performance growth. Using a questionnaire survey method, this research was conducted among several distributors and official agents of the MS Glow beauty product brand, involving a sample of 100 respondents. The research findings indicate that marketing communication, as a crucial mediating element in enhancing marketing capabilities and competitive strategies, has not been optimally implemented in the beauty industry focusing on the MS Glow brand. This suggests a need for strong intervention and impetus on other factors that influence the effectiveness of marketing communication.
Another finding indicates that improvements in marketing capabilities and competitive strategies can be achieved through periodic changes in marketing strategy. These changes can help ensure that the strategy remains relevant and effective in achieving desired business
Keywords
business performance, competitive strategy, marketing capability, marketing communications
References
Arif, D., & Dewi, D. U. (2023). Digital Marketing And Price On Iswa Computer Sales Volume. 5(1), 1–5.
Arif, D., Yulianti, R., Maarif, U., Latif, H., Maarif, U., & Latif, H. (2023). PROMOTION AND PRODUCT QUALITY ON CUSTOMER LOYALTY : THE ROLE OF MEDIATION IN CUSTOMER SATISFACTION OF ERIGO PENGARUH PROMOSI DAN KUALITAS PRODUK TERHADAP LOYALITAS PELANGGAN : PERAN MEDIASI KEPUASAN PELANGGAN PRODUK ERIGO. 6(1), 92–107.
Herhausen, D., Mio?evi?, D., Morgan, R. E., & Kleijnen, M. H. P. (2020). The digital marketing capabilities gap. Industrial Marketing Management, 90(March), 276–290.
https://doi.org/10.1016/j.indmarman.2020.07.022
Karya, B., & Drucker, P. F. (2015). Kinerja Bisnis. 1–34.
Mainardes, E. W., Cisneiros, G. P. de O., Macedo, C. J. T., & Durans, A. de A. (2021). Marketing capabilities for small and medium enterprises that supply large companies. Journal of Business and Industrial Marketing, 37(1), 47–64. https://doi.org/10.1108/JBIM-07-2020-0360
Martin, S. L., Javalgi, R. (Raj) G., & Ciravegna, L. (2020). Marketing capabilities and international new venture performance: The mediation role of marketing communication and the moderation effect of technological turbulence. Journal of Business Research, 107(June 2019), 25–37. https://doi.org/10.1016/j.jbusres.2019.09.044
Rumah, U., & Di, M. (2020). Kapabilitas pemasaran dan kinerja pemasaran umkm rumah makan di lamongan. 59–64.
Suciati, F. S., Danial, R. D. M., & Ramdan, A. M. (2020). Kapabilitas Pemasaran dalam Meningkatkan Kinerja Pemasaran pada Coffee Shop. Ekuitas: Jurnal Pendidikan Ekonomi, 8(1), 37. https://doi.org/10.23887/ekuitas.v8i1.24419
Suhardja, W. (2019). Pengaruh Strategi Kompetitif Terhadap Inovasi Perusahaan Yang Bergerak Di Industri Kertas. Jurnal Manajemen Bisnis Dan Kewirausahaan, 3(2), 90–97. https://doi.org/10.24912/jmbk.v3i2.4964
DOI:
http://dx.doi.org/10.51804/jiso.v6i1.62-68
Refbacks
There are currently no refbacks.
---
ISSN 2622-898X (online), 2622-8971 (print)
---
Publisher: LPPM Universitas Maarif Hasyim Latif

Jl. Ngelom Megare, Taman, Sidoarjo 61257
 

 031-7884034, Fax. 031-7884034
e-mail: journal_iso@umaha.ac.id
URL: https://e-journal.umaha.ac.id/index.php/jiso
---
Similarity checked by:  

Reference Manager used: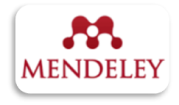 Indexed by : 
---