ANALISIS KOMPONEN KRITIS DAN PENJADWALAN PERAWATAN MESIN INJECT MOLDING DENGAN METODE FMEA PADA PT. ANGKADA RAYA
Abstract
PT. Angkada Raya perusaahaan manufaktur bidang pengolahan limbah selang PVC, Vinyl, yang beralamatkan dijalan Rangkah II No. 19 Kecamatan Tambaksari Kota Surabaya, perusahaan ini menggunakan 7 mesin inject model lama,  hanya 3 dari 7 yang digunakan untuk mengurangi downtime atau kerusakan secara tiba-tiba  diperlukannya pengecekan berkala, jika mesin  mati tidak bisa digunakan maka akan berdampak pada proses produksi, penelitian dilakukan untuk mengetahui komponen kritis apa saja yang perlu diutamakan menggunakan metode Failure Mode Effect Analysis yaitu (RPN) dengan total nilai sebesar 606, serta usulan waktu interval pengecekan atau pemeliharaan secara berkala yaitu Band heater 71 hari, Mold 113 hari, Screw 111 hari, Cooling 57 hari, CPU 152 hari, Oli 122 Hari dan untuk mengetahui penyebab seringnya terjadi kegagalan digunakan metode Fault Tree Analysis (FTA) ada 2 faktor umum yaitu eksternal dan internal seperti Band Heater Internal masalah dikabel dan eksternal dari bahan baku dan pemasangan kabel kurang tepat, Mold Internal masalah ditemperatur tinggi atau cooling dan eksternal pengecekan tidak teratur, Screw internal masalah pada leher hopper overheat dan eksternal operator tidak melakukan pengecekan secara berkala serta material tercampur minyak, habis, membeku, Cooling internal ada pembekuan dan eksternal kurang pengecekan berkala, CPU internal masalah terlalu panas serta eksternal kurang pemeliharaan berkala.
ABSTRACT
PT. Angkada Raya, a manufacturing company in the field of PVC, Vinyl hose waste treatment, which is located at Jalan Rangkah II No. 19 Tambaksari District, Surabaya City, this company uses 7 injection machines, only 3 out of 7 are used to reduce downtime or sudden damage. find out what critical components need to be prioritized using the Failure Mode Effect Analysis method, namely (RPN) with a total value of 606, as well as the proposed time interval for periodic checking or maintenance, namely Band heater 71 days, Mold 113 days, Screw 111 days, Cooling 57 days, CPU 152 days, Oil 122 days and to find out the causes of frequent failures, the Fault Tree Analysis (FTA) method is used. There are 2 general factors, namely external and internal, such as Band Heater Internal wiring and external problems from raw materials and improper wiring, Internal Mold problem with high temperature or cooling and external checking is not regular, internal screw is a problem with the neck of the hopper overheat and the external operator does not check regularly and the material is mixed with oil, runs out, freezes, internal cooling has freezing and external lacks periodic checking, internal CPU overheating problem as well as external lack of periodic maintenance.
Keywords
downtime, FMEA, FTA, injection molding machine, RPN, treatment planning maintenance
References
Ansori, N., & Mustajib, M. I. (2013). Sistem perawatan terpadu. Yogyakarta: Graha Ilmu, 24–32.
Kristyanto, R., Sugiono, ST., MT., P. D., & Rahmi Yuniarti ST., M. (2015). Analisis Risiko Operasional Pada Proses Produksi Gula Dengan Menggunakan Metode Multi-Attribute Failure Mode Analysis (MAFMA) (Studi Kasus : PG. Kebon Agung Malang). Jurnal Rekayasa Dan Manajemen Sistem Industri, 3(3), 592–601.
Law, Averill M. & W. David Kelton. (1991). Simulation Modeling & Analysis, second edition, McGraw-Hill, International.
Roughton, J. & Crutchfield, N. (2016). Job Hazard Analysis A Guide for Voluntary Compliance and Beyond (2nd ed.). United State.
Soemohadiwidjojo, A. T. (2017). Mudah Menyusun SOP (Standard Operating Procedure. Jakarta: Penerbit Plus.
Stamatis, D. H. (2015). The ASQ Pocket Guide to Failure Mode and Effect Analysis ( FMEA ). In American Society for Quality. http://www.asq.org/quality-press.
Widiasih, W., & Aziza, N. (2019). Dengan Mempertimbangkan Penjadwalan. 14(02), 68–76.
DOI:
http://dx.doi.org/10.51804/jiso.v6i1.17-24
Refbacks
There are currently no refbacks.
---
ISSN 2622-898X (online), 2622-8971 (print)
---
Publisher: LPPM Universitas Maarif Hasyim Latif

Jl. Ngelom Megare, Taman, Sidoarjo 61257
 

 031-7884034, Fax. 031-7884034
e-mail: journal_iso@umaha.ac.id
URL: https://e-journal.umaha.ac.id/index.php/jiso
---
Similarity checked by:  

Reference Manager used: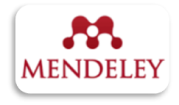 Indexed by : 
---