JURNAL UMAHA adalah sistem penerbitan online berbasis Open Journal System di Universitas Maarif Hasyim Latif.
Publikasi yang terdaftar merupakan jurnal/prosiding yang terbit di bawah naungan Lembaga Penelitian dan Pengabdian Kepada Masyarakat, Universitas Maarif Hasyim Latif.
Bertujuan sebagai media diseminasi artikel ilmiah yang dapat diakses luas oleh publik. 
---
A B C D E F G H I J K L M N O P Q R S T U V W X Y Z All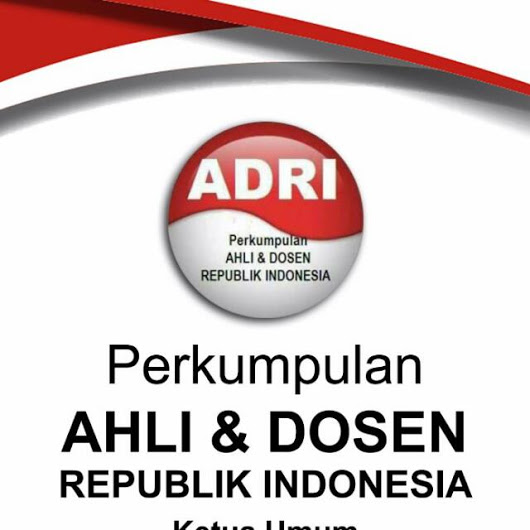 ADRI INTERNATIONAL CONFERENCE OF RESEARCH MULTIDISCIPLINE

ADRI INTERNATIONAL CONFERENCE  OF RESEARCH MULTIDISCIPLINE publishes papers on the many scope are computer and electrical engineering: including power generation, transmission and distribution systems, new and renewable energy, turbine design, generator system, grid system, conversion and conservation of electrical power, electric motor and generator, power electronics and electric drive, mechanical engineering: including control system, robotic system, manufacturing apparatus, CNC machine, sensors, actuators, kinematics, and mechanical dynamics, informatics: including bioinformatics, cloud computing, computational intelligence, computer vision, data mining, information retrieval, digital signal processing, human-computer interaction, image processing, mobile computing, networks, virtual reality, augmented reality, web technologies, industrial engineering: including supply chain, performance management, occupational safety and health, ergonomics.Economic, management, accounting, interpreneurship, business.Education learning, teaching And Relegion. Social science and  humanities. Fisher, Animal Husbandry, Agriculturgriculture, Flantation and Forestry, Health, LAW and etc
ADRI INTERNATIONAL CONFERENCE  OF RESEARCH MULTIDISCIPLINE is  Collaborative involving coordination between the researchers, institutions, organizations, and/or communities. The purpose of this collaboration is to increase scientific sources of knowledge that can be a reference for education in the world.  ADRI INTERNATIONAL CONFERENCE  OF RESEARCH MULTIDISCIPLINE Partnership  is researchers ensures that their knowledge, skills and techniques are made available to everyone interested and mutually benefit the participants. The more researchers collaborate, the greater are the chances for success. 
View Journal | Current Issue | Register
Among : Jurnal Pengabdian Masyarakat
Journal title
Among : Jurnal Pengabdian Masyarakat
Initials
Among
Frequency
2 issues per year
DOI
10.51804/among

Online

 ISSN
2622-7738

Print

 ISSN
2622-5328 
Editor-in-chief
Dewi Agustya Ningrum
Managing Editor
Siti Mahmudah

Publisher

LPPM Universitas Maarif Hasyim Latif

Managed
LPPM Universitas Maarif Hasyim Latif
Citation Analysis
Google Scholar
| | | |
| --- | --- | --- |
| |   | Among : Jurnal Pengabdian Masyarakat (AJPM) adalah publikasi layanan publik secara berkala untuk mengakomodasi layanan masyarakat bagi dosen di Universitas Maarif Hasyim Latif dan dari universitas lain yang ingin mempublikasikan hasil layanan masyarakat dalam bentuk literatur, penelitian dan pengembangan yang mencakup berbagai topik yang berkaitan dengan kebutuhan masyarakat lokal atau topik lain yang terkait dengan kebutuhan masyarakat itu sendiri. |
View Journal | Current Issue | Register
1 - 2 of 2 Items